Canon PR Events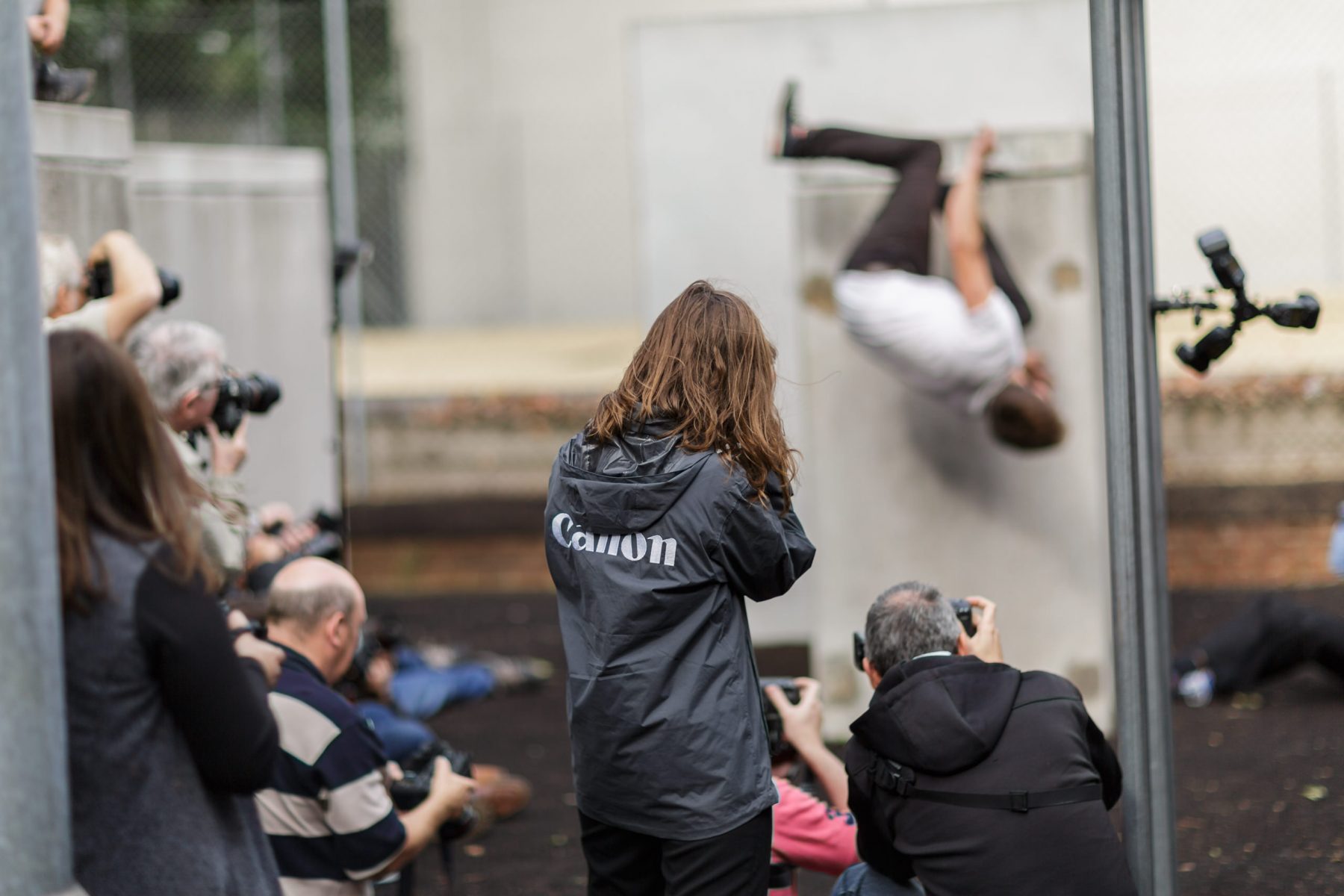 I have been working with Canon on a number of PR and Media events across varying facets of the company. Canon have been very supportive and committed to using Parkour. It is a strong example of a progressive and interesting activity to inspire creative output, especially due to its flexibility to implement.
Most recently, I hosted a day long workshop for Canon Professional Services, working with top level athletes in London's LEAP Parkour facility. Myself and Canon explorer, Samo Vidic, coached the attendees through shooting action and Parkour, from camera settings to compositional tips.
During the event I worked closely with the athletes to ensure they could create interesting and dynamic setups for the photographers. Feedback from the guests on the day has been extremely positive, with a clear improvement being visible in the guests work as they got to grips with shooting movement.
I also produced the London City Guide for the 'Come and See' campaign. I selected a number of locations across the city that are great for photography, and also have a parkour influence in too. I then worked with Canon to coordinate a media event to demonstrate the new products for this season. I showed journalists and tech bloggers to the spiritual home of Parkour, where we shot Katie McDonnell and Erik Mukhametshin, before moving to a London Parkour academy where they had an opportunity to get involved themselves. My images from this shoot were shot on a Beta Canon 5Ds.
Year: 2015
Role: Photographer, Speaker, Workshop Host
Destination: PR Events, Online