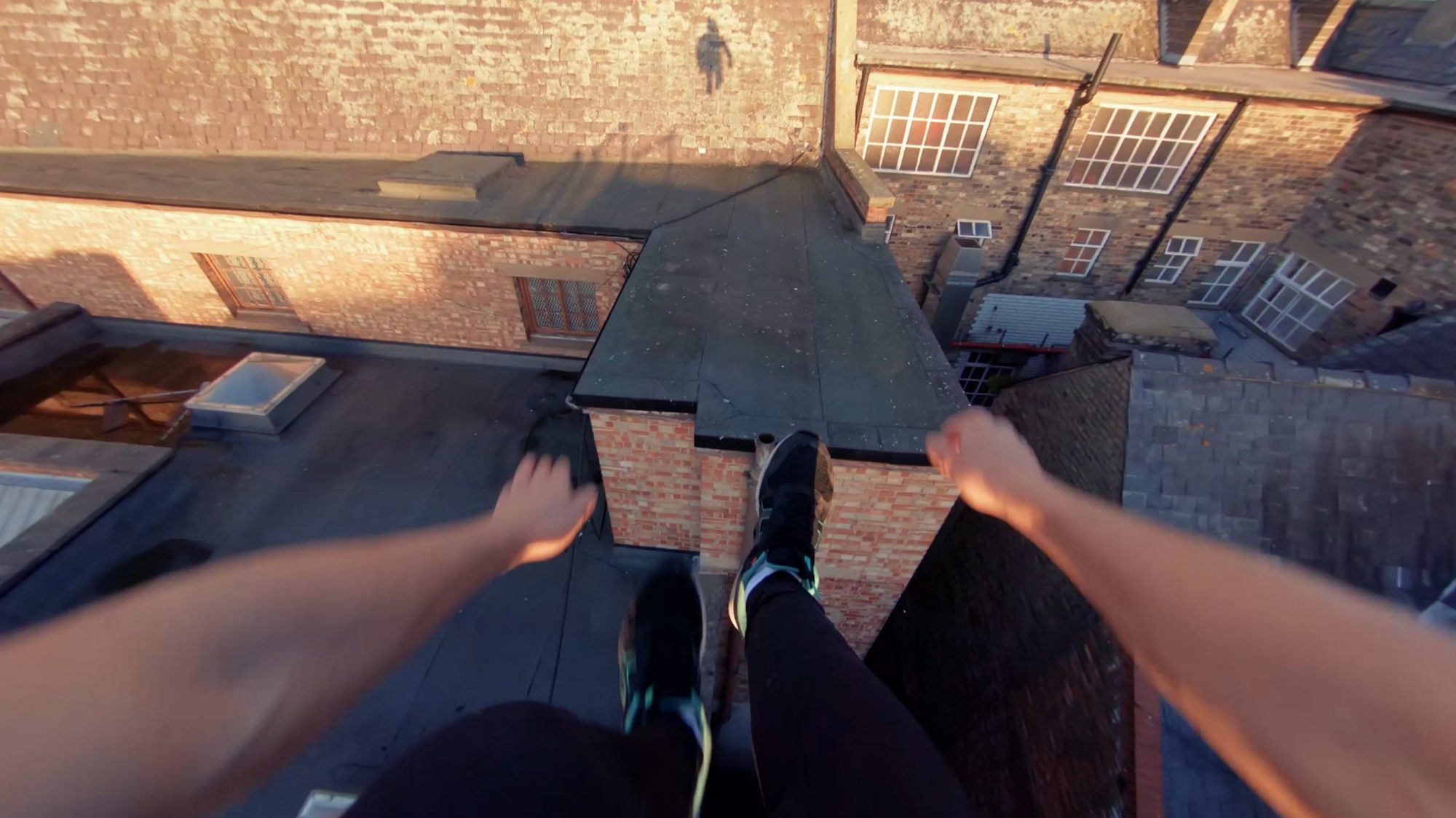 This year, I've made a commitment to post one video a month on the Ampisound Youtube Channel. Thus far, I've published three videos, with our Rooftop Parkour POV achieving success at almost 200,000 views at time of writing.
The Parkour POV features athlete Connor Walker, moving across various new locations and spots. I wanted to make sure that all the lines in the video had never been seen on the Ampisound channel before, so we visited new places to shoot, which I think is key to creating interesting POV videos. I'm always keen for them to feel cohesive in terms of lighting and colour, and I did a lot of colour work to make sure the transitions and cuts felt smooth.
This was our second recent parkour focused POV and once again worked with the musical artist Uppermost who gave us a track of his new album to use for the video. I'd been a fan of his for a long time and reached out on a whim previously, and he's been so supportive and its turned out to be a really cool collaboration!
I also compiled a video of various clips from 2017. While not true B-Roll, these were all various training day footage that I had filmed but had no plan for, so I wanted to edit together a fun video as a showcase for it. I also managed to include some drone shots, some of my gimbal tests and a range of other cool clips that I had been wanting to publish!
Finally is a video that had been on the backburner for ages, initially called Jump Project the point of it was to make a raw, training focused video, but shot on a Canon 5D with Magic lantern RAW. I absolutely love the colour profile of MLRaw footage, and while it is a pain to work with, I think it my specific process for it gives it a really unique look that nobody else making parkour videos has. This video was really great to get out as it reminds me that, Parkour is also about training and movement, just as much as cool videos with flashy shots.