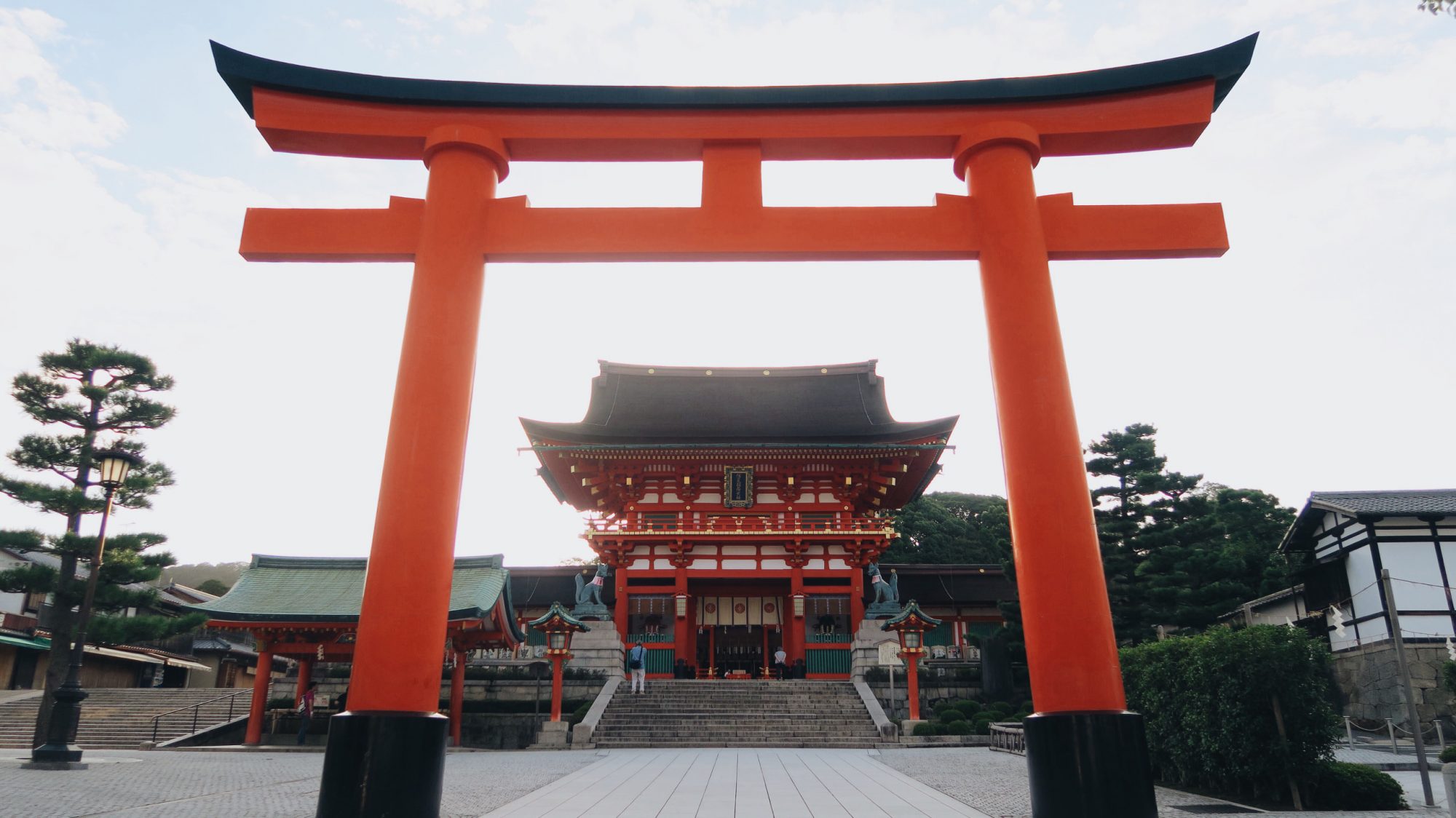 After my first week and a bit in Tokyo, I planned to go and stay in the old capital of Japan, Kyoto. It was a couple hours away on the 'Shinkansen', more commonly known to westerners as the Bullet Train. That thing is amazing! 275+ kmph, loads of legroom, smooth ride, reclining seats, it really is the nicest train I've ever taken.
Kyoto was a really interesting city for me. It has an abundance of temples, basically every other street has a shrine to something, my hotel was like a tennis balls throw away from one.
Kyoto was always on my list for three spots though. Kinkaku-ji AKA the Golden Pavilion, Arashiyama for the Bamboo grove and Fushimi-Inari for thousands and thousands of beautiful red Tori gates. I was able to see all three and more, so here are my images…
I'd always wanted to check out the famous Bamboo Groves, in the Arashiyama area of Kyoto.
I woke up for 6AM on a rainy morning, and caught a train over to check it out. This early the area was virtually abandoned.
Which is just how I like it. The actual bamboo grove is one street that is about 400m long, so I only spent about 45 mins here shooting and wandering around, worth visiting if you're in Kyoto but don't go to Kyoto just for this.
This temple, Kinkaku-ji, might be the most famous one in Kyoto. Its golden, and quite spectacular, especially in the sun. This was the busiest tourist area I went to, around midday, but I still managed to get a few photos I had always wanted to take while cropping out the tourists.
The sun this day was really harsh, but it made for cool images with the clouds darkening parts of the landscape so starkly.
Afterwards, I took a walk down to a large buddhist temple complex. It was verymuch a working temple, with hardly any tourists around, but you can walk around inside. I saw this schoolgirl sitting on the doorstep waiting for her mother, and something about the composition looked perfect.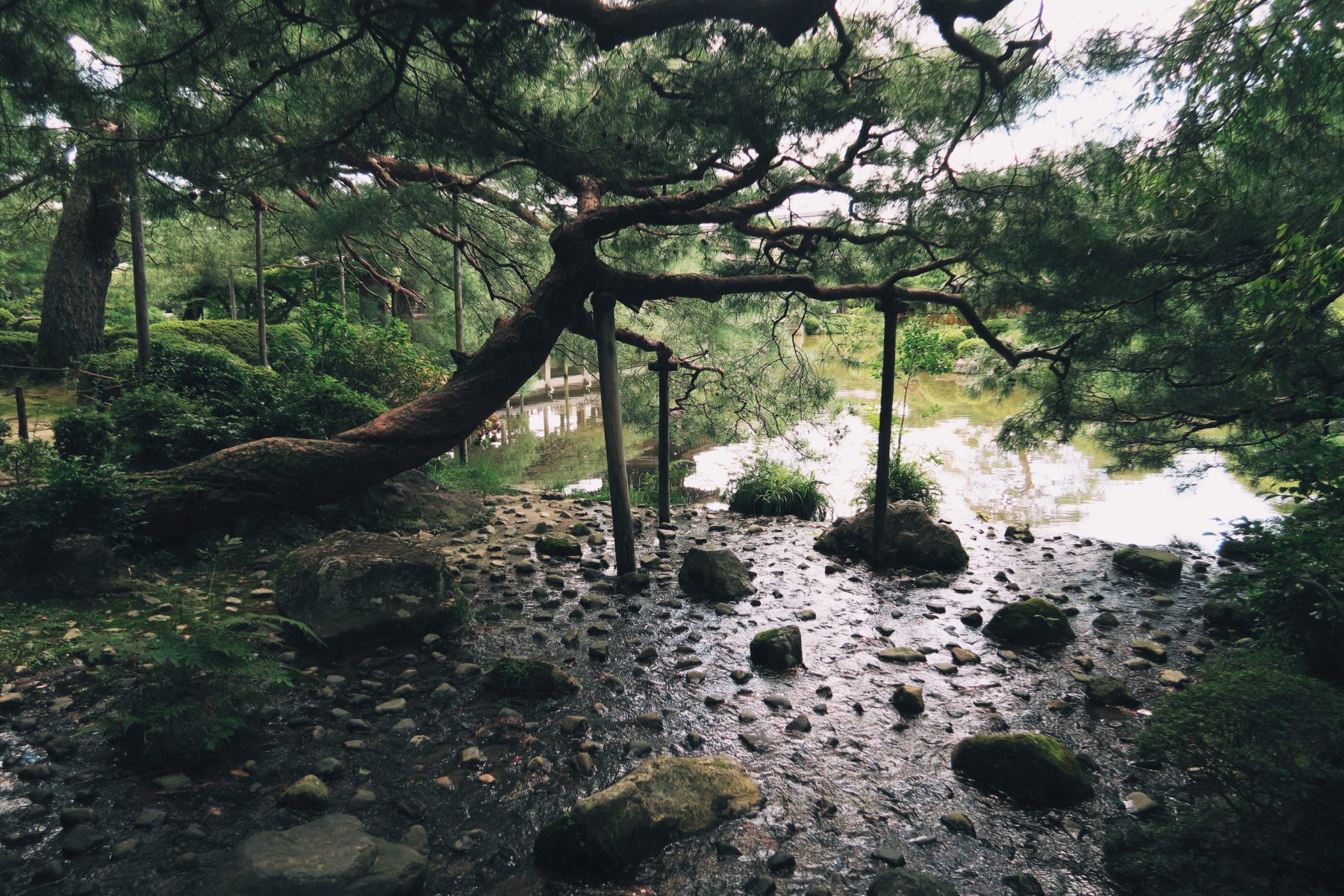 I spent a lot of visits to the many Japanese gardens in Kyoto, the attitude to landscaping is so different to the west, a cultivated wilderness is the only way to explain it.
Spotted another photographer wandering the backstreets, decided he should be part of my image, though I may never see his.
Kyoto is still a built up city, with its fair share of urban architecture. I actually like how its a blend of hyper-modern clean buildings, and then old temples dotted everywhere. Culture clash.
The view over Kyoto station, wires and wires and wires. If you're planning a trip to Japan, I recommend you get a JR Railpass like I did. Its only £150 for 7 days of travel on JR line trains, which includes the bullet train lines, and you don't need to book or buy any tickets, just show the gate officer your pass and get on a train.
I operated on early mornings for all my tourist stuff in Kyoto, and it was so worth it.
Getting to walk through the Torii gates at Fushimi-Inari Shrine was magical, the sun was coming up and the light was streaming through the surrounding forest.
I did the hour hike around the whole complex. I bumped into a few businessmen (its the shrine for the god of business, so sometimes people go here before a big job interview or meeting), and a couple of tourists, but for the bulk of the time it was just myself and the wonderful peacefulness of the shrine grounds.
You really don't realise what this looks like until you get here. Each pillar is a single Torii gate, donated by a local business for good fortune. There are some 10,000 or more on the grounds.
More gardens to stroll around.
The reflection of Kyoto tower, finding spots of tranquility amongst the heart of the city was a really cool part of Kyoto for me.
And this spot was a big box tick for me. I first saw these stepping stones in the movie 'Lost in Translation', and now I got to visit them myself.