Finally I made it to Los Angeles. Its funny once you get to a city thats so often filmed, and I've only ever really had it with New York, but you feel this weird sense of familiarity to the place. The streets look recognisable, the street names I've heard in music and movies before, I guess its because its cheap to shoot near where all the studios are, but it was still a bit eerie for me. I had an awesome time though, with so many things to see and explore, ticking tourist boxes and taking photos. California really does have a lot to see and do, especially some killer sunsets and rocky landscapes. Here are my images from LA (and Disneyland), and my last batch from my June 2015 America trip. Check them out!

Went to check out Santa Monica, the beach of LA.
Santa Monica pier is pretty iconic, and its in loads of movies.
Like in 'Forrest Gump', where when Forrest stops running, this is where he stops.
This Merry-Go-Round is some 100 years old. Pretty neat!
This place be fancy.
The Witches house.
Palm trees really jazz up a place.
The iconic Chinese Theatre.
Marylin Monroe's handprints. She had big hands!
Hollywood Blvd is a pretty fun place at night.
This is the lobby of the roosevelt hotel. Swanky!
This Michelle. She is the gnarliest rollerskater lady I have ever met. Literally, watch this video right now!
William skating the Sepulveda dam in LA.
This guy.
The gnarly thing about Michelle is that she'll take falls, bails and slams like the best of them. Such a tough lady!
Sunsets and Skateboards
Good colour.
Finally saw the Hollywood sign.
Checked out the observatory in Griffith Park with my friend Bridget. It was epic!
Its actually a great observatory to check out, loads of awesome space stuff. I even touched a piece of Mars!
Downtown LA.
'Hey Bridget, look through those binoculars for me, this will make a cool photo'
This place had all the musics.
Of course, I was in California, I had to stop at Disneyland for a day.
Human, Cyborg, Relations
Hit up Star Tours like three times of course.
Took a trip to the lost city on the Finding Nemo ride.
Indiana Jones vibes were awesome!
Cheeky jungle cruise.
My favourite Disneyland areas were Adventureland and Tomorrowland.
Space Mountain is still amazingly fun.
And I still geek out over monorails. Got to ride in the front of this baby toward the end of the night!
I absolutely adore fireworks. Like a little child.
They really do make it awesome there. Even as I get older I think Disney will be a little magical.
Had to spot William for this trick we got working on. Some 200+ attempts over two days to get it to work out, and all in a blistering hot car park!
You can figure out whats happening here.
But do you want to think about whats happening here?!
I also had the pleasure of visiting both Tempest Freerunning Academies. This is the chatsworth one!
Was blessed to meet and train a little with Omar Zaki. He's a really genuine and lovely dude and I know he's going to be on the radar more and more!
Bridget took us to Yamashiro, a fancy sushi restaurant in the Hollywood hills.
The garden was beautiful.
And so was the surrounding landscape.
LA in the distance.
For my last day in America, Bridget, William and I hiked out to Malibu. I climbed this big metal thingy.
We explored the rocky riverbeds.
Bridget took us to this epic secret beach in Malibu. You have to climb around this cliff face on these rocks, but then you get to this basically empty little cove which was stunning.
Facing down the power of the ocean.
My LA trip was ending and like the pelicans in this photo, I too was about to fly home.
One final glorious sunset.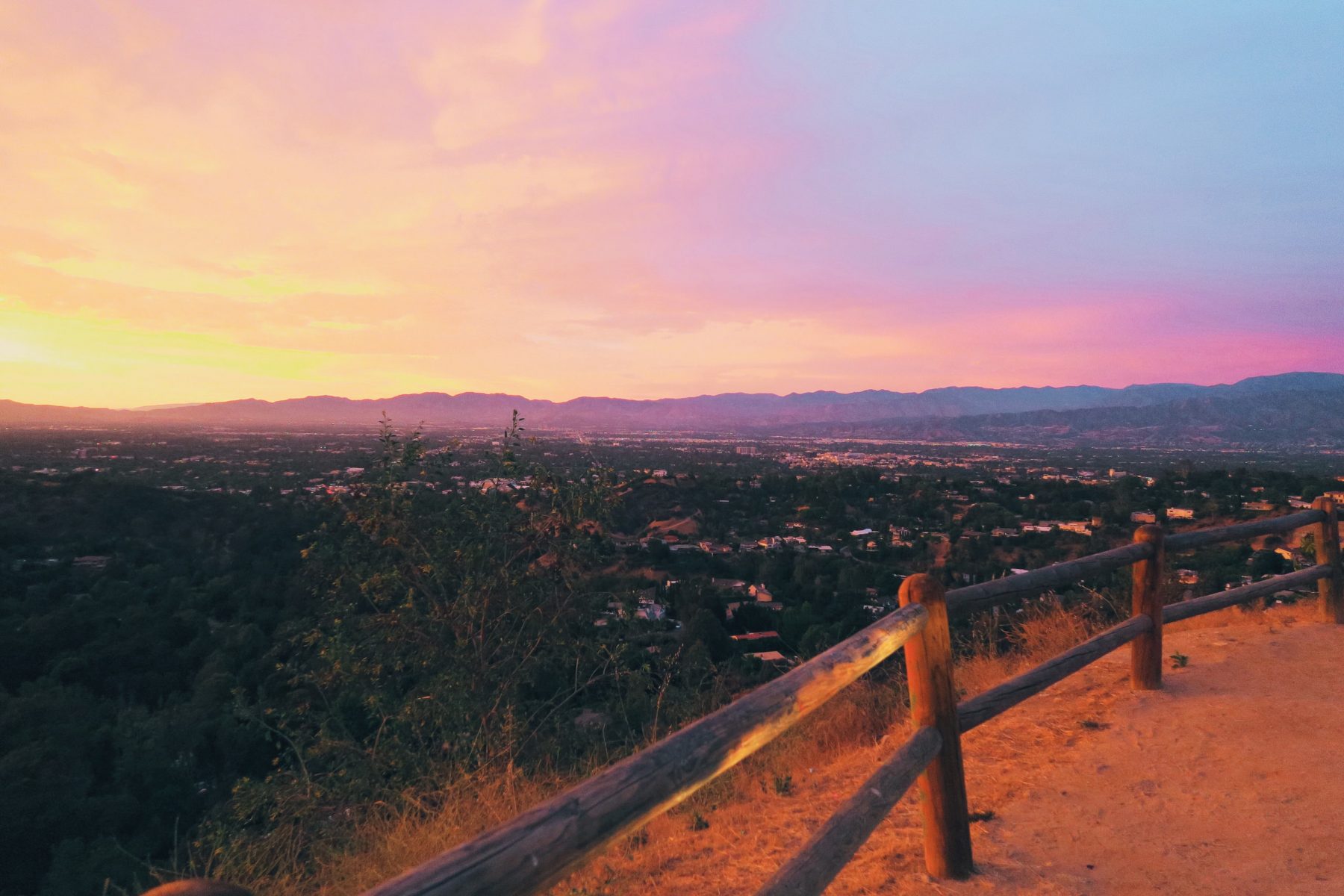 With unimaginable light.
Perfect.
Thanks LA, it was an absolute blast. Next up this month, a couple of projects with Canon, london visits and 4TLOM!