Its been a lifelong dream of mine to go to Japan, so I decided to book a ticket and spend three weeks in August exploring Tokyo and Kyoto, with a day trip to both Nara and Himeji. I was blessed with the hospitality of two Japanese legends, Masaru and Yuutaro, who showed me around the city and introduced me to a ton of culture. They also helped me read things a lot.
Tokyo is a really interesting city, because it is so dense, and the architecture is usually quite cramped. This made for great images and plenty of roof-topping, which combined with the many lights in most of the districts we frequented, resulted in some tourist photos that I'm quite proud of. Then throw in the contrast of the old temples and shrines, and you get a real mishmash of atmospheres. I describe Tokyo as a city where everything feels big and small at the same time, its bizarre.
These images were all shot on my Canon G7X and edited on iPhone. I will make a second post with my images from Japan shot on my 5Dmk3 once I return to England and can process them all properly. I also need to do a whole post just for rooftopping in Tokyo really. So, here are my first shots from Tokyo, and I'll be adding posts for Kyoto, Himeji and Nara shortly.
UPDATE: I've had lots of people commenting and asking for locations of some of these rooftops. I want to make clear that all of these rooftops are taken on private property. I didn't personally have any issues with police etc in Tokyo, but none of these locations are 'safe bets' and all carry the risks associated with urban exploring. If you aren't comfortable with trying random doors or staircases to find rooftops yourself, you probably shouldn't be going on these ones either. If you're really set on these ones, a hour or so on google 3d maps and you should be able to figure them all out.
That being said, the areas I recommend are Shibuya, Shinjuku and Akihabara. Find a backalley with an exterior staircase, walk up it to the roof, check for cameras, be smart and enjoy your photos. All of these locations were found by literally committing to walking up exterior staircases. Japan has some of the easiest roof access I've experienced but I always make sure to go for carefully selected roofs. I know this might not be the answer you're looking for when you come to this post, but its honestly the best advice I can give you.
I was staying south of Tokyo, so my train would terminate at Shibuya if I was to go into the city, so it was my general hangout spot during my time in Japan.
Turns out, Shibuya has a couple of cool rooftops you can explore.
So does south of the river near Akihabara, which is in north east Tokyo.
Most of the rooftop missions we were finding for the first time. It was good to get to explore the city fresh with the locals, as we all got to share in the experience together instead of me being guided.
Looking out over Shibuya.
Harajuku is where all the trendy fashion shops are, I visited the area a few times but it isnt really my scene.
Akibahara however, was a bit of a dream come true for me. It was amazing walking around all the electronics and toy stores, getting to see vintage videogames I remember from my childhood was really cool, and I picked up a few rarities you'd never find in the UK.
I took a photo of this because its shiny.
Sometimes I'd just walk down a sidestreet and get lost. I just love how busy and lived in everything feels in Japan, but in a homely and community sort of way. Its really hard to describe, but I never once felt threatened or unwelcome during my time there. The japaneese are faultlessly polite, welcoming and just feel like really good people to me.
This is Asakusa, which is one of the bigger tourist attraction temples. Its quite stunning though, and the grounds are large. Really busy though, so I learned my lesson here and planned my future temple and shrine visits to be early morning or late evening to avoid the crowds.
I was quite lucky to be able to meet up with my friend Annette during my time in Tokyo. We took a wander around the Tokyo Tower area, and stumbled across some beautiful shrines and gardens.
She explained that these are all wishes that people would visit the temple and write, in the hope they come true.
And these statues are to serve as a way to remember lost children, through stillbirth or miscarrage etc. Something that western culture really doesn't seem to touch upon or acknowledge like the Japanese do here.
I told Nette to stand on a rock.
I also was able to snap a few photos with Yuutaro, in this one I spotted a little roofgap I thought looked cool, so we shot it on my tiny little point and shoot camera. I was pretty happy with the results!
The way the light hit the underside of this bridge captivated me. Such texture!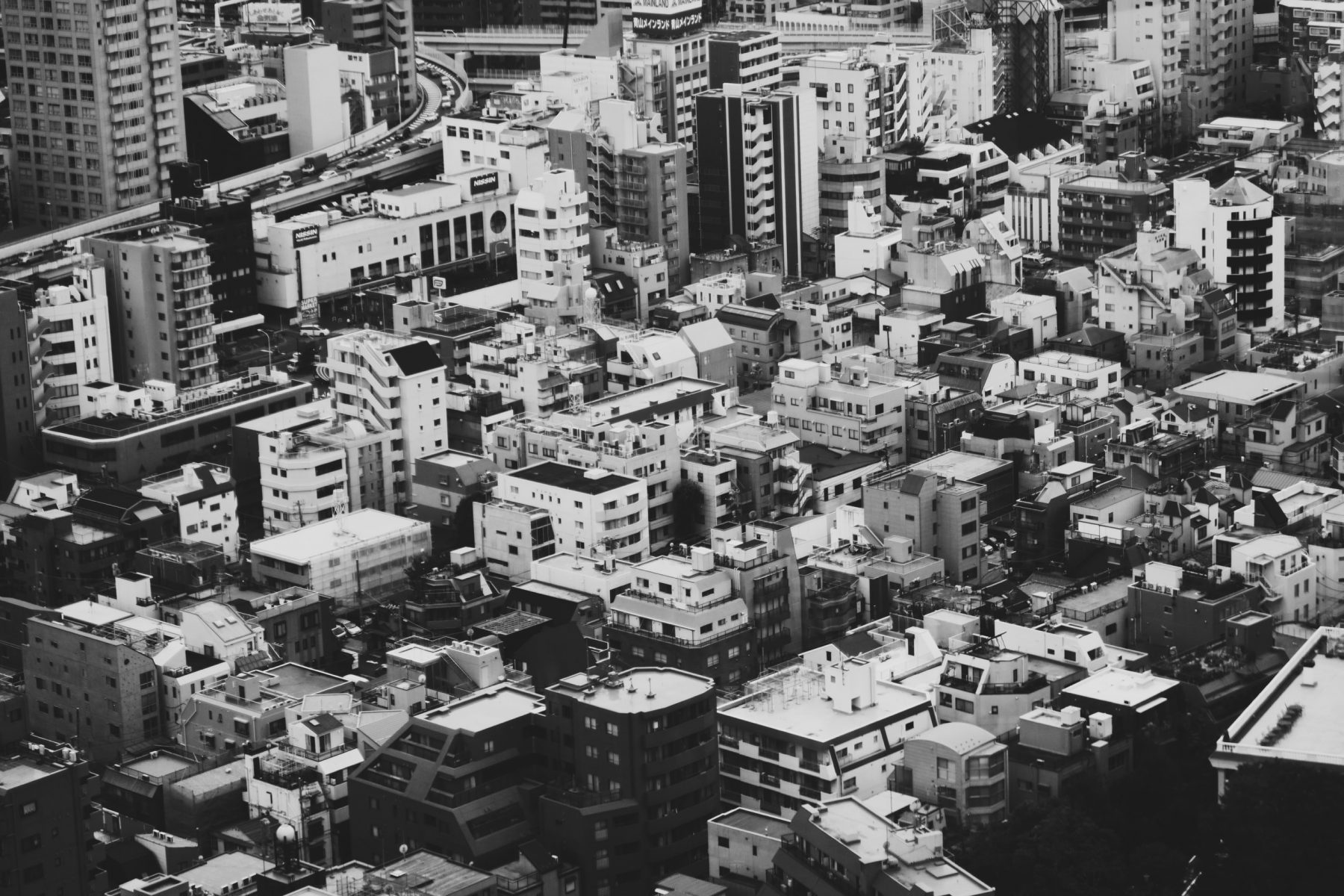 Shot from the Tokyo tower. Tokyo doesnt really have any recognisable skyline as such, its just a dense megapolis as far as you can see.
The Tokyo Tower itself.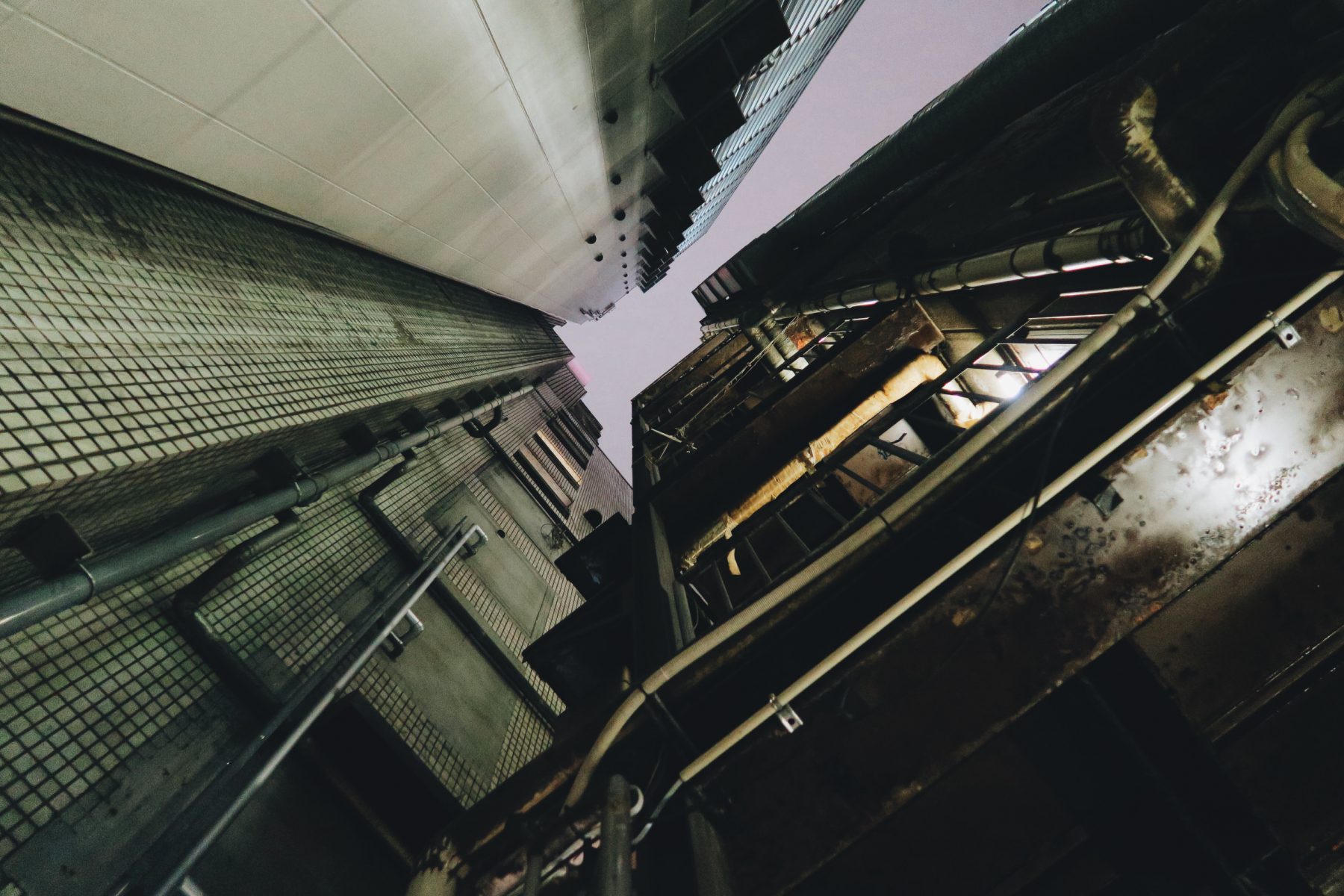 We went to explore Shinjuku one rainy night.
I actually prefer Japan at night in the rain, everyones umbrellas make for good colour and the water makes the streets reflective. I loved it.
Always wanted to take this photo ever since I saw 'Lost in Translation'. Life goal complete!
We decided to walk through the tiny backstreets in between the buildings of Shinjuku. Something thats a little bit dirty and spooky but I actually recommend just for the experience, its like something out of Blade Runner.
We found a few epic rooftops in Shinjuku also.
Getting above the city was mesmerising. Just being able to watch the traffic and people below, you feel like you've been let into a secret club.
I also went to visit the real life scale 1:1 RX-78-2 Gundam in Odaiba. I've always had a love for mecha and seeing this with my own eyes was so awesome.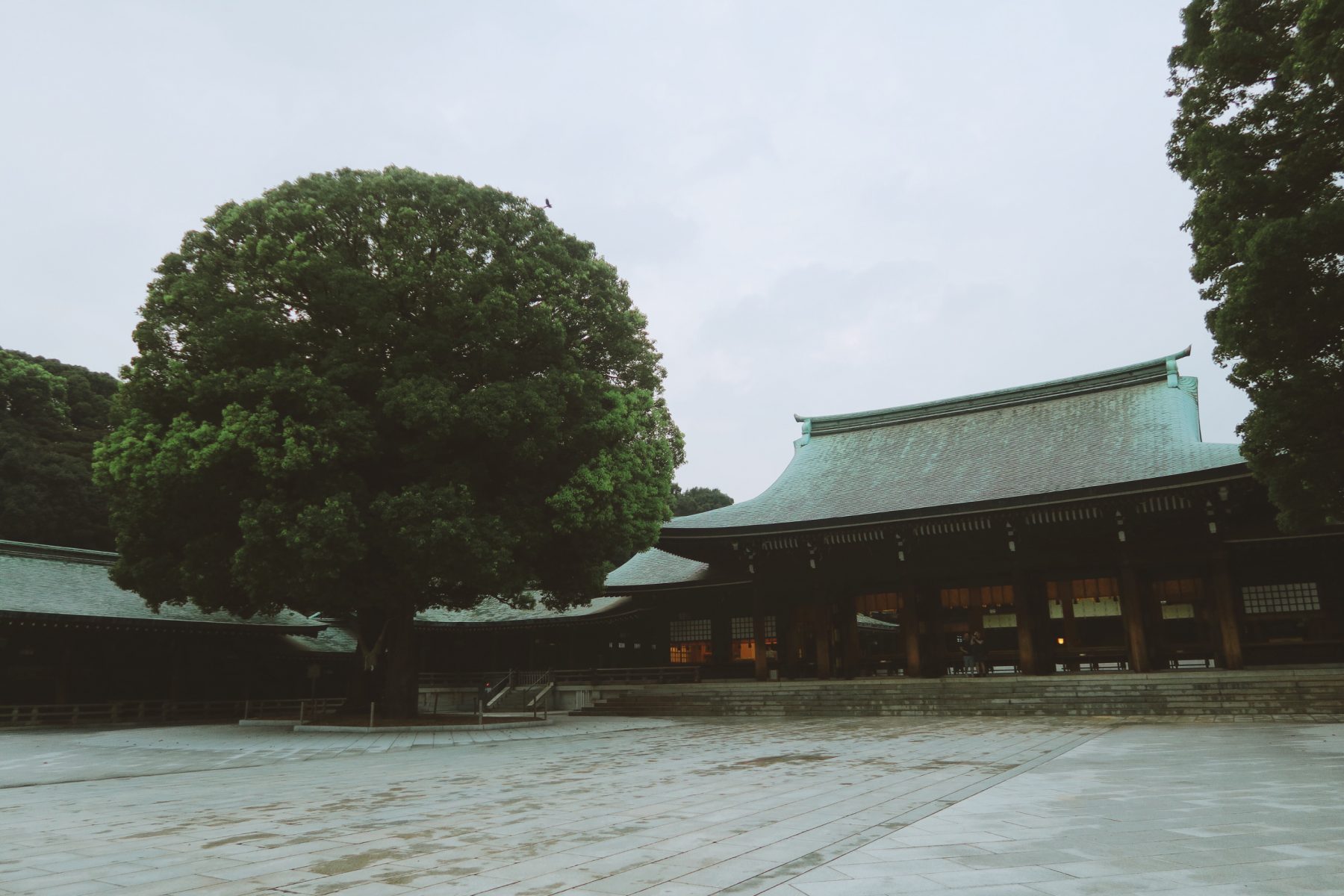 We went to visit Meji-Jingu shrine, one of the oldest in Tokyo. We were lucky as we visited just before closing, so it was basically empty, just the way I like it.
Some of these areas really reminded me of 'Spirited Away'. Visiting Tokyo in general as a Studio Ghibli fan, I got to see where some of the inspiration for Miyazakis films came from.
For example this looks like it could be from Swamp Bottom, where Chihiro takes the train to.
And this could be part of the streets that the spirits visit to eat and drink in. More Japan photos to come, I'm just getting warmed up!